Why the Hall School of Dancing?
Proper etiquette creates a pleasant memories best experienced at a younger age. The youngest we will ever be is right now, so this is the time to start!
You never get a second chance to make a good first impression
When good manners become habits you join in the company of others with ease and confidence, you make special friendships without hesitation.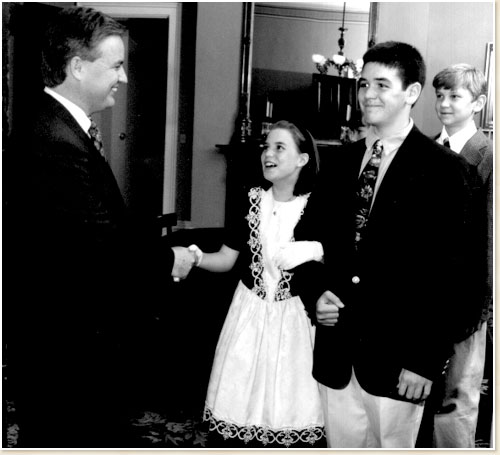 Mr. Richard Hall Jouett and Students
Hall School of Dancing recognizes the advantage of experiencing etiquette and proper behavior in an actual dance setting. After lessons are completed the students attend a formal dance, arranged for this purpose.
During this event, students are invited to blend their new social and dance skills to create an evening of grand entertainment.
Prepare for The Special Events
of YOUR Life!